About Us
Cafe Euphoria
is a community space, and a trans visibility project, and worker owned cooperative. We're designed to be a safe haven and radical workplace. The progressive national magazine,
Yes! Magazine,
ran a feature about us entitled, "
The Cafe That's Upending Capitalism.
" While this is pure hyperbole — no single cafe is going to overturn our society's dominant institution — our mission and values define us as a different sort of business. We are:
A worker owned cooperative
A place where everyone makes the same wage–currently $18/hr
We

 

aspire

 

to reach $24,000/yr in 1986 dollars (around $67k/yr, or $34/hr)
We offer a 3:1 sliding scale (2:1 on most merchandise)
At Cafe Euphoria, everyone who makes our aspirational income (again, $24k in 1986 dollars) is asked to pay full price. Anyone who makes less is invited to pay the middle, 2/3rds price. And we offer a Solidarity Price (1/3 price) intended primarily for members of the transgender and gender non-conforming community who can't afford to pay the middle price. (Students are asked to go with their family's income, since many of our staff haven't had the chance to go to college, and we ask folks to consider their relative privilege.) But it's all self-declared, with no explanation necessary.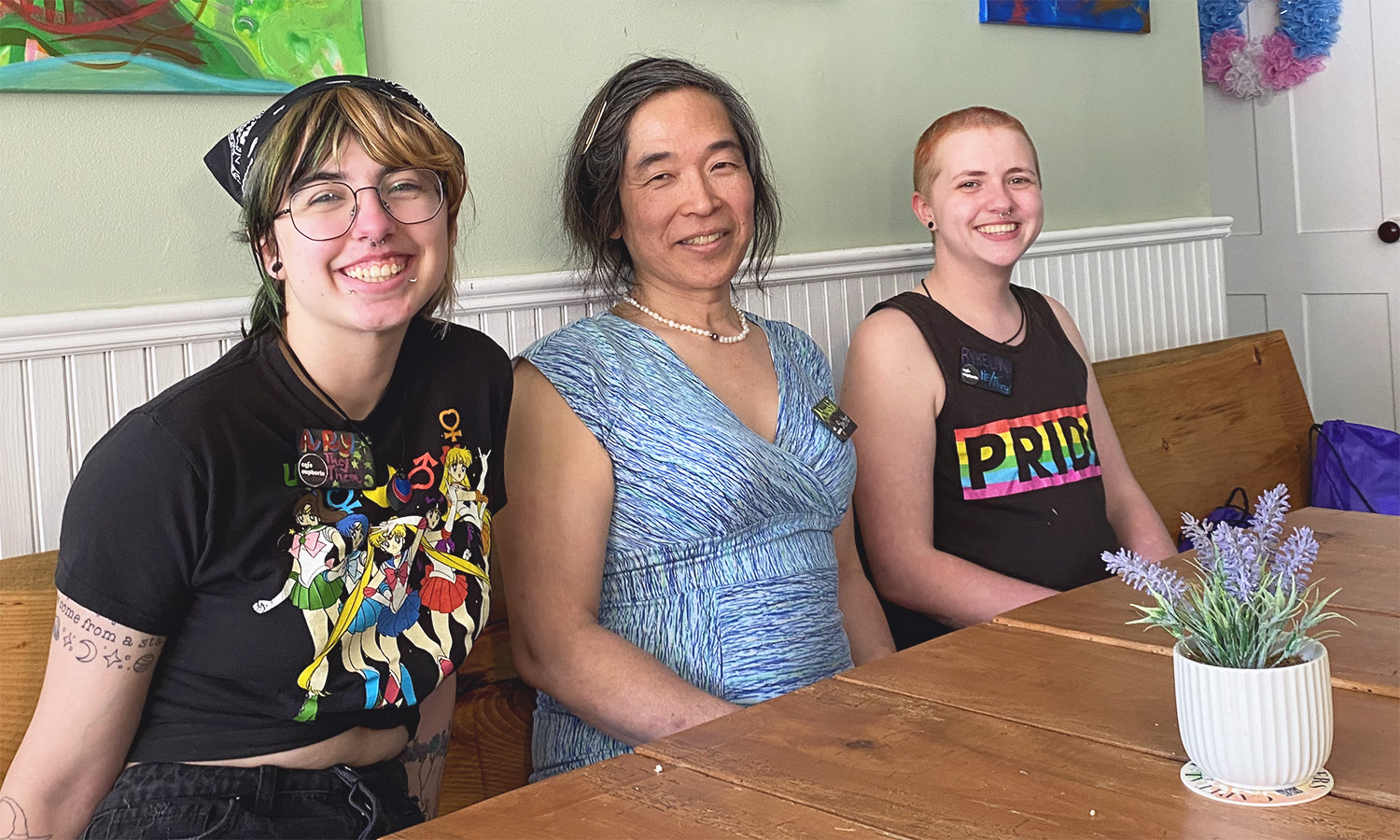 We are a business, and an LLC, not a non-profit. Non-profits are essential to society, and for our  community specifically. But in being a cooperative, our ideals are built around building a business that we own. We're not grant funded, although we may apply for small business and workforce development grants that align with our mission. So please come eat and shop here and help us grow if you can, and freely make use of our sliding scale if you need it.
Vision
We are working towards a world where the lives of transgender and GNC individuals have an abundance of community connection, personal style, delicious food, and boundless exploration and expression of the holistic self.
Mission
Cafe Euphoria is a Trans and worker owned restaurant and community space crafting a sustainable and accessible dining experience full of tasty foods and a warm welcome. We are a Trans visibility and empowerment project that serves as a brave and safer space for the exploration of identity through sliding scale food prices, catered clothing thrift sale, and joyful community events. We invite everyone to dine with us, and support the wellbeing of the transgender and gender non-conforming community of the Capital Region (and beyond).
Values
Transgender & Gender Non-conforming
Visibility/Advocacy
Worker
Empowerment
Food Sustainability &
Accessibility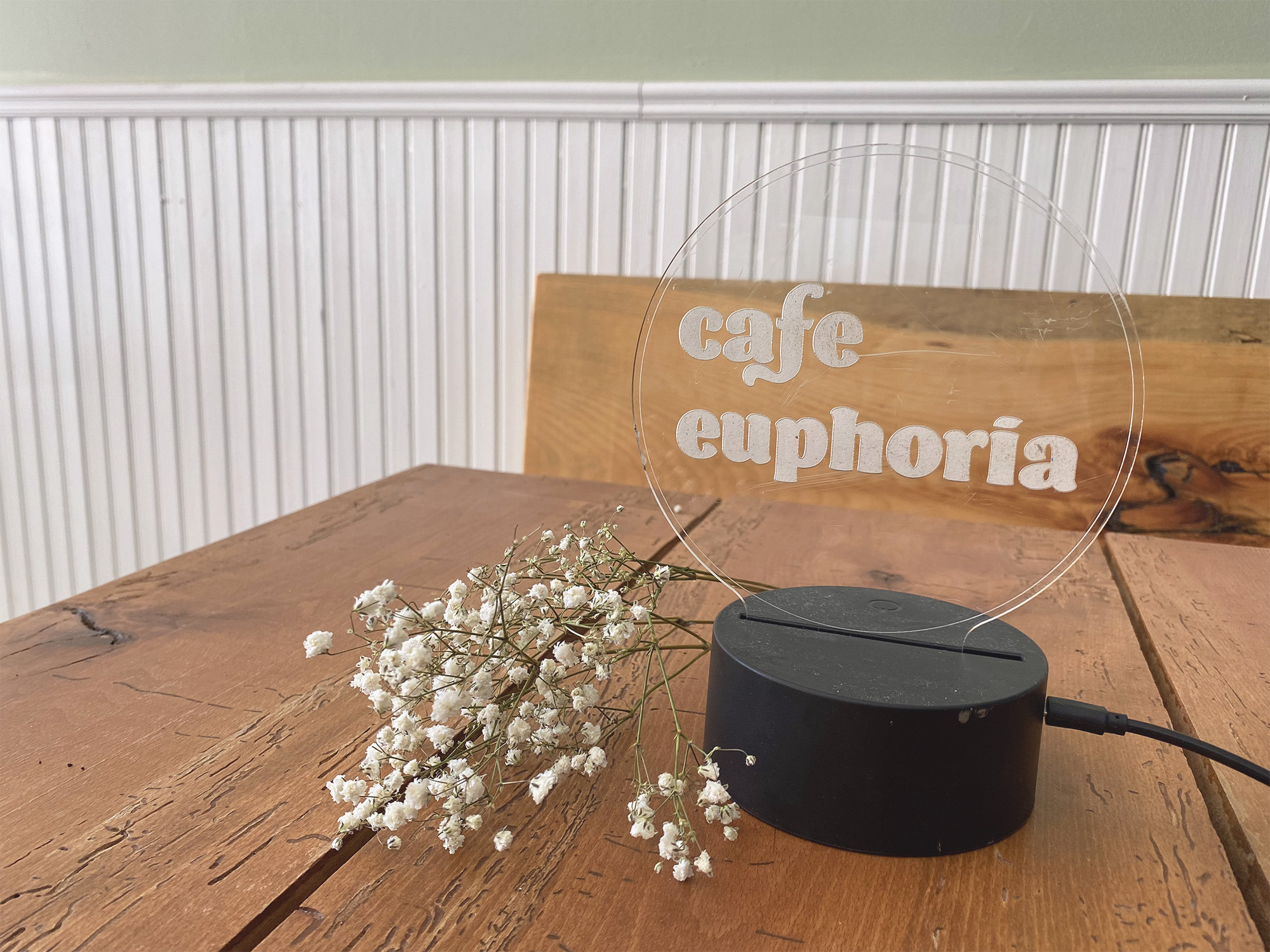 Address

 225 River St, Troy, NY 12180
Hours
Monday: Closed
Tuesday-Wednesday: 8am-3pm
Thursday-Friday: 8am-9pm*
Saturday-Sunday: 9am-3pm / First Saturday Game Night 5-10pm
(*kitchen closed 230pm-530pm to prepare for the evening dinner service)
Phone 
(518) 212-7554