Join Us for Laughter and Fun
Cafe Euphoria hosts a variety of events including poetry slams, support groups, original music open mics, cosplay & furry meets, and video & tabletop gaming. With something always going on, we're a great spot to hang out and have fun!
Click on the button below to see our upcoming special events listed on Facebook. For a round-up of weekly and monthly events, keep scrolling!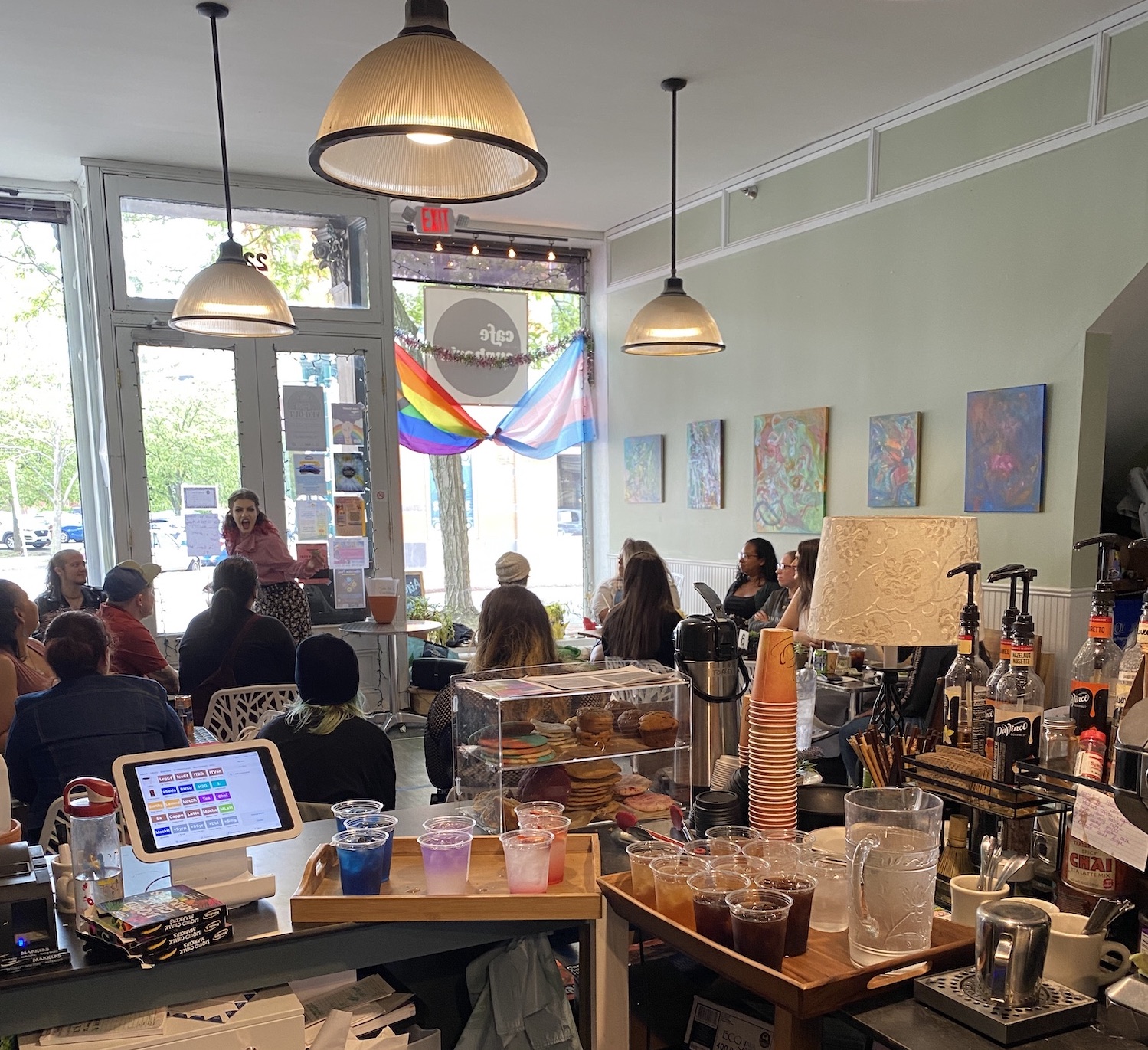 LGBTQIA+ Community Dinners
Non-Binary Social & Support Group (Pride Center Capital Region [PCCR])
Our Space, Our Face (In Our Own Voices [IOOV])
LGBTQ+ Support Space (A free peer-based support forum conducted by the Mental Health Empowerment Project [MHEP])
1st & 3rd Thursdays, 5:30-7pm
Slam Euphoric! Spoken Word Centered Open Mic & Slam
Young Adult Social Group (PCCR 18 to ~30 y.o.)
Troy Night Out Music-Centered Open Mic with Shae Paradise